Hey everyone. I noticed there seems to be a lot of computer media but what about good old fashioned Photography? Color, black and white - there's tons to choose from. So, here's a thread for everyone to critique and post their photographs. Enjoy and please try to critique constructively.
Thanks,
-
V
.
Here is some of mine:
[
nota bene
: both were taken in the car, while moving, so that would explain the blur.]
The sunset was brilliant... I only wish I had stopped to take a proper photo of it.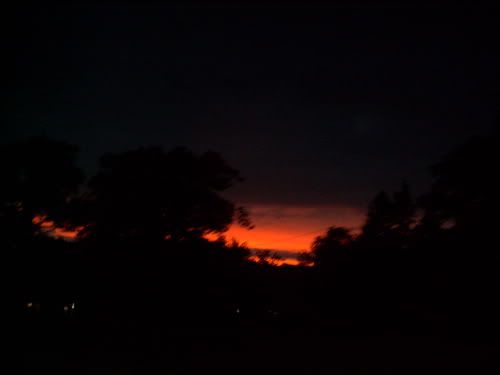 An unusual mistake.