Elusive Target #5 (1st July)
https://hitman.com/news/elusive-target-5
Get ready for the fifth HITMAN Elusive Target!
At 14:00 CEST / 05:00 PDT on Friday 1st July, we'll update the Elusive Target tile on the Featured Hub in-game and the contract will be live. Make sure you're ready, because The Gunrunner will only be in Marrakesh for 72 hours and there won't be any second chances.
To be absolutely clear on the start and end times for ET#5, for all locations, use these links: Elusive Target #5 Start Time and End Time
Elusive Target Rewards
For completing Elusive Targets, we have some very unique rewards that can be earned. For completing 5 Elusive Target Contracts, players will unlock the Hitman Absolution Signature Suit, with ICA tie pin and black leather gloves.
We want to make sure that the suit rewards you'll earn through Elusive Targets are prestigious, and that they can be unlocked at a faster rate. But, if you wait too long and miss too many Elusive Targets, you won't be able to unlock them all.
Here's the Hitman Absolution Signature Suit with gloves that you will unlock after completing 5 Elusive Target Contracts: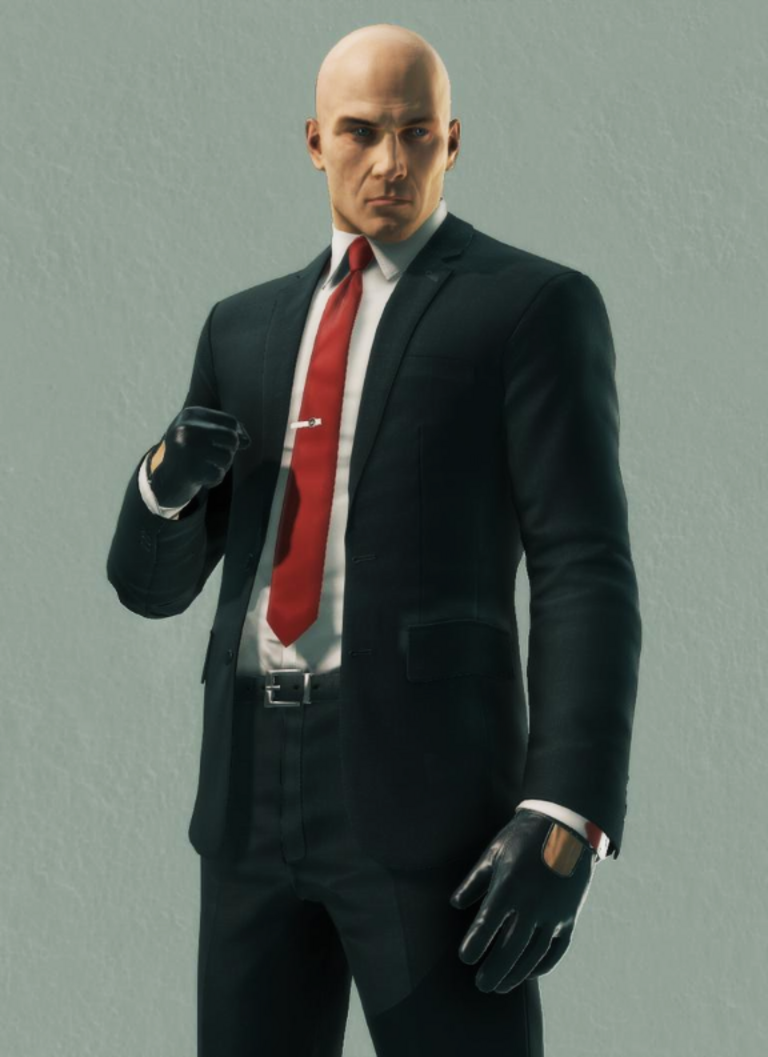 More about Elusive Targets
An Elusive Target is the closest thing to the Hitman fantasy that we've ever created. Each one is a custom-created character with their own backstory and their own unique reason for being in that location. We call them Elusive Targets because they are added to an existing location for a limited time in real-time and you'll only have one chance to take them down. If you kill them, that's the way that you killed them. There are no do-overs and no second chances. When an Elusive Target leaves the game world, they never return.
As always, Diana will brief you with critical intel that will help you track down and kill the target. That intel is more important than ever because Elusive Targets do not appear as targets on the mini map or instinct. You'll need to explore, find your target, study their movements and come up with a plan to eliminate them - all whilst playing. The pressure will be on when you've got the target in your sights. If you miss the shot and chaos breaks loose, you will need to have a plan B, because the save-game is disabled during an Elusive Target contract.
We know that Elusive Targets are not going to be easy, they were designed that way.
Need a recap? This is Elusive Targets in a nutshell:
Elusive Targets are added to the game for a limited time in real-time. They won't return.

You only get one chance to take them down. If you die, you fail the contract and cannot retry it.

Elusive Targets do not show up on the in-game map or Instinct. You need to locate and identify them with limited intel.

Earn in-game rewards for completing multiple Elusive Target contracts throughout the season.

Every Elusive Target adds two unique challenges to the game; one 'target' challenge for eliminating the specific Elusive Target and a 'Silent Assassin' challenge for eliminating the target without being spotted and without any non-target casualties.