This is cool. See you guys here on Thursday!
Olivia Hall was the Black Hackerlady from the Colorado Cutscene, right? Who was Reynard again? Cant remember

Sean Rose's assassin girlfriend
Amazing <3
But fan art

I'd totally buy it anyway!! (on PC)
Me too tbh
It looks so cool, better than the one from the 1st Season imo.

https://twitter.com/MFredens/status/1003908755615084545
HITMAN™ 2 multiplayer mode probability : 83%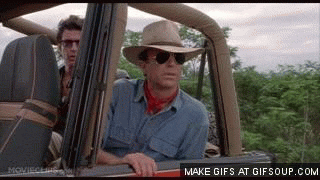 And that was when my head exploded.
I really don't like that multiplayer idea
Edit: However he doesn't work at IO anymore. I doubt he would hint towards something like that when he is working somewhere else
I don't like it either, keep multiplayer away from Hitman.
Classic multiplayer won't work with Hitman.
Something creative might work.
Now… what the hell is Hitman: Sniper Assassin then?
Co-op mode. Easy to implement and it could be funny. Maybe even allow players to make Co-Op contracts,
New game is called Hitman 2:Sniper Assassin and its a remake of all the missions from original Hitman 2:Silent Assassin only this time you can't use anything but sniper
what about a mode where one person is the assassin and the other was the handler? The handler has all the information and the assassin has to follow their instructions?
Yeah… you have to go hunting for Post-Its. It just didn't feel very organic. First playthrough of the game I only found one of them.

That's basically Clandestine
Yeah I think there's no doubt targets now are a lot more human and real then they were before.
The amount of information we can learn about them when playing missions is crazy.
It's something HITMAN pulled off well.There's so much dialogue to make world and characters feel alive,even some less important characters like Helmut Kruger for ex.
You will see her in front of a motorhome…
"Rocco! Rocco! Get out this instant! You'll be late for the big race!"
Rocco: "Relax… "

What if it is just an elusive target to hold us over?
Season 1 Elusive Targets are available in the game right now
So, we can't have new Elusive Target