No problemo!

Congratulations to the winners!!

Thanks everyone who nominated me and who voted for me. I'm not even mad I didn't win because I was already honored to be nominated twice

(also some of my favs didn't win either
like why?)
I wanna shoutout @Fortheseven (for being an amazing boyfriend

) and @MulletPride for creating the speedrunn discord and making me part of the admin team

Has been great fun so far and I'm looking forward to more crazy competitions and projects!!
Another shoutout to @Yellow_ZR1 for being one of the members, who made me feel right at home here, when I joined and for being always the first to congratulate ppl in the birthday or cakeday thread reminding me everytime I visit the thread to also leave a message. Also for usually being the first to recreate contracts in SONKO thread

Last but not least: Shoutout to @Euler13 for his encouragement to continue my quest to get better at Hitman and not to give up!!
Thanks bro. Your words are much appreciated

Congrats to the winners!
Also a shout out to everyone who was nominated but didn't win.
@SeanBernowicz

Congratulations to everyone and a big thank you to @Silvereyes and Team for all the work you did


Wow it is an overwhelming feel to not only win one price but three! Thank you guys so much, I am happy to be here around many nice people! 🙋✌
Thanks Silvereyes for hosting this, it was great and well organized from the start. Also thanks to your little helpers.
Here you go

I collected my stuff in a list too if you have more time to spend.

You did not get first with that one vote, you got it with 20 other people thinking you deserved it. Willing to give it to someone else only proves you deserved it.

Wanna give a shoutout to @Club47. Still can't believe i met such an amazing girl through my favorite game, it's crazy and i feel very blessed. Love you goon
Also shoutout to all the runners and players on our discord, you guys are all amazing
great vibes in this thread

I feel the same

Love you too clown goon

Kenny (@AgentJames): First of all, thanks for the honorable mention and the very thoughtful things you've said about me. I mean, sure, it's only been five months (exactly five months, nineteen days, eight hours and ten minutes from now), but you've managed to influence so many things I have taken for granted (Ahem. Lou Reed) and I'm glad you did, I'm grateful for it. I cannot express how lucky I am to have a friend like you (also maybe @PEA) and not even live in the same hemisphere as you.
This is why IO Interactive makes their games much more community-driven, to get people closer together into a type of community such as this: to share their thoughts, feelings and ideas where people, who share similar interests, have their say and let others have their go at expressing their own.
I expressed my own views and ideas, and you, a person with similar interests, had your go at expressing yours; when I first got HITMAN 2 in January, although it was on sale, I thought I spent too much money, but I guess I was wrong, and so were all those idioms/proverbs (I don't even know): "Money doesn't buy you happiness", "Money can't buy friends", in which this case, it did.
On a somewhat-related topic, my first ever featured contract, The Four Clovers, made me feel like I was part of something bigger than myself (No, not my arrogance): it was this forum. This forum and its community which inhabits it; it made me feel recognized in a place where most new members are struggling to find their place and it makes me happy knowing that I found mine with all the wonderful and different people with their own opinions, views and personalities.
I've made quite a lot of friends this year (basically everyone here who knows me) and I know that you're up there at the top.
As I said earlier, thank you and I wish you a great November.
– @Sniff / TheScriptDesk / Luke.
P.S. I have five featured contracts, just saying.
Lol, I think I wrote this before The Candy Man got featured?
Either way, thanks, I really appreciate it!
I would also like to do a late shout out to @CHAOS_AGENT_45 for things like this
I'm in love with the winner cards you did up, very professional looking. Great stuff HMF
I want to join in on all this merriment.
First of all, congratulations to all the winners! You all deserved it, no doubt about it. The amount of votes you amassed did not come falling out of the sky. Each one of those is a token of genuine and sincere appreciation for what you have contributed. Enjoy them! Maybe even commemorate them on coins, why not!
Also congratulations to all the nominees, who can stamp some coins as well.
Thank you to Silvereyes for organising this moment of unapologetic complimenting and virtual manhugging (there are some women involved too). The good vibes are palpable. Also thanks to Pyhsix for the beautiful artwork.
Now, my shout-outs.
@Yellow_ZR1
Having lost count of the amount of dopamine hits you granted me through all your likes and ensuing notifications, I want to shed a light on your tireless positivity and your evident good nature. Not once have I seen you get heated in an argument, much more than once have I seen you help out members, old and new. Your likes and positive comments have a modest aura about them, but I wanted you to know I noticed those small encouraging nudges you distribute so generously every day. You are a top bloke.
@MrOchoa
When I first came back here, after probably more than 10 years of HMF absence, this forum, using software I'd never seen before and talking about the newest games I was just starting to explore, felt like a strange place. Most familiar faces had gone. But then I saw you, discussing H:C47 with love and passion. You created a comfort zone for me that made me feel right at home again. You don't only remind people where it all started, you also reminded me that nostalgia is a good thing. So here's to the past! As well as the future. Blood and Muscle.
@Agent_17
For being a friendly familiar face from those olden days and still popping in from time to time with your signature instinct for the original.
@Euler13
Too modest to even want to get nominated, but no way you're getting left out of this shout out. Your passion for the game is inspiring. You deliver innovative ideas in terms of gameplay, thereby increasing gameplay enjoyment of Hitman considerably. There is little to no noise in your contributions: always right on point, exploring something new or encouraging others to do so. The SONKO Thread should inspire a new tab in Hitman's Contracts menu. In short: thanks to you, Hitman became an even better game experience than it already was. I also enjoyed our sniper coop and ghost mode session, even if it was only the one time.
@badeaguard
This is probably going to sound a bit weird because we don't talk all that much but you are the most "real" person on HMF to me. That is in no way a disparaging comment towards all the other users, but the way you share, in a very generous fashion, your anecdotes from real life does inspire people and bring them closer together. You are a rock in this community and a wonderful ambassador for both the fan base and the franchise.
@Jordan_Cross
So, you think I'm a funny guy huh? Thanks for noticing

You are a pioneer! Consider your flag planted on the planet of Franz Comedy, previously undiscovered by humanity.
@CHAOS_AGENT_45
I think you're the best Hitman player out there. An all-rounder, so to speak. You combine speed with artistic flair, you work out new techniques and a sniper rifle in your hands is like a magic wand in Gandalf's. You have a nose for good contracts to boot.
That's it for now. Might add more later, because in a way I love you all

im very grateful that i was voted for best role model! and the two other nominees for that place, @Mads47 and @Urben, are equally as great. they came along with me as new HMF moderators, and im very happy for that.
Urben especially, congratulations with all the wins! thanks for providing some of the most creative Hitman videos, and thanks for helping out on the Discord server too


and i have to just mention people like @scm97tl, @Accidental-kills98, @SeanBernowicz, @badeaguard, @doom-generation, etc. always making it enjoyable to catch up on threads i may not have been caught up on.
@Ibbe as well, for being always helpful and kind. and also doing great work on the subreddit's mod team. i'm very glad i met you
and thank you @Silvereyes for another great HMF Awards
aaww, thank you. I'm also glad you joined the forum, nice to see someone with a good taste in games for once
Blood & Muscle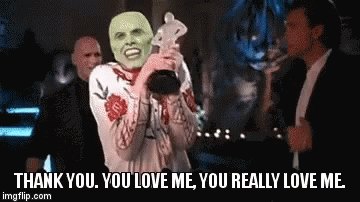 Haha thanks a lot fellow Agents, I'm honored! I'm very happy I was able to contribute some topics that members have enjoyed throughout my time here. Here's to perhaps many more in the future
Thanks again, everyone!
(But Yes, The Torture Chamber was one of my very first threads I created here years ago. Had a lot of fun in that thread, I Hope it takes off again soon!)
Thanks everyone for the shoutouts and congrats to the winners.
It's been fun to work on this and Im glad of how it turned out in the end. I enjoyed doing the screenshots although I had a couple of creative blocks and @Silvereyes helped me with some ideas.
I will upload the rest of the discarded interesting screenshots in the Screenshot Thread.
Congratulations to the winners and those who got nominations and shout outs!
Special thanks to @Silvereyes for taking all the time and responsibility for running this, I know these events are not easy and I'm always super happy whenever someone comes forth to run them as a entirely community run event.
It's fantastic… even my "Best Forum Owner" suggestion was disregarded.
Again, special congratulations to @Urben, @Urben (again, well done!), @SeanBernowicz, @Piano_Man, @Accidental-kills98, @Fortheseven, @IndianAgent47, @Akira23X & @doom-generation, @Urben (Okay now you're just being an overachiever), @Ibbe, @Clemens_IOI & @Travis_IOI, @cake941, and @doom-generation (again, well done!)
I hope to see you and all the up and comers looking to usurp your position being recognized and celebrated again in the future.
Again, Best Forum Owner… just putting it out there.
Even better than ampburner?