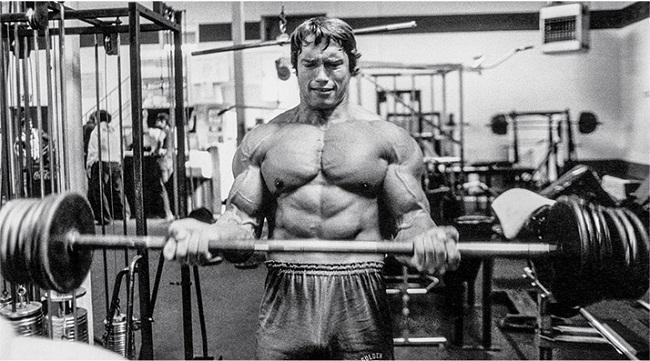 The Workout thread, it is pretty simple. It's about training in all it forms, from bodybuilding to just getting fit. I know there are a couple of users on this forum who workout, and for some time have been wanting to create a thread where we can talk about workouts, supplements and accessorizes.
My thought is that we can share tips, homepages, training routines and even motivation music.
Here are a homepage i'm a bag fan of.
- Homepage
- Facebook page
It's a homepage made by professional bodybuilders and features a lot of great articles that goes into the science behind training and it is 100% completely free. You are able to find workouts and full articles covering every body part.
A couple of youtube guides i manly use.
- Buff Dudes
- Six Pack Shortcuts
- Elliot Hulse's STRENGHT CAMP
A bit about my own workout, right now i train every day except Sunday and have done that almost a year now. I hit every muscle group twice a week, and i'm getting more and more into it.
Monday - Chest, Shoulder and abs/core.
Tuesday - Biceps, forearms and Triceps.
Wednesday - Back and legs
Thursday - Chest, Shoulder and abs/core.
Friday - Biceps, forearms and Triceps.
Saturday - Back and legs
Sunday - Rest day.
I'm still a rookie, but knowledge comes from trying and failing. So just like Hitman it's trial and error.
For some time have been having problems with getting the right growth in the arms area, and decided that my old routine did not work out for me. The problem was that i did not have enough time under tension when training my arms, and instead of growth i only gained strength. So at the moment i have 100% focus on my arms and instead of killing every body part every week i have droped my attention on them down to around 80%. Plus for a long time i was at a cross road between getting lean and as well as building bigger muscles, and knowing now that those two things work against each other; i have begun to eat more calories instead of cutting them out.
I have never been a over weight, but average build with some stubborn belly fat.
My new arms program consist of 8 sets x 4 reps. Plus using the Fat Gripz your forearms will get a lot of attention as well.
Biceps
Incline Dumbbell Curl
Weighted bicep chin ups
Out Biceps with EZ bar (thought the only thing my gym is missing is a EZ-bar so i juse a regular)
Brachialis overhand Curl or Incline Dumbbell Hammer Curls can't really decide between the two.
Triceps
Close Grip Bench Press
Skull Crusher
Triceps Kickbacks
Rope Push-Down
I'm still not sure if i should go down to 6 exercises or stay on 8.
Supplements
At the moment i'm only using two, creatine and protein powder.
Normally i would not buy name based products becomes they got famous persons name on it. However i was in need of both creatine and protein powder and my go to supplement homepage had a sale on both and they where cheaper then my normal brand. Now i have grown really into liking these two products and prefer them.
Workout Music
Here i would like some suggestions, i'm in the need of some more songs i have around 14 songs on my playlist. Most of them are classics like Survivor - Eye of the Tiger, Scareface - Push it to the limit, Joe Esposito - Your the best around, Roy Jones - Can't be touched and Forth minor - Remember the name.
I hope that some of you who's into traning will use this thread or people getting into it as well. Feel free to upload pictures of your progress or talk about your own routines.