A new duffel bag

Been wanting to buy a new one for some time and been using a old a free one my father got when he worked on a Oil rig, it was okay but not perfect.
and some Quake 10.0 pre-workout.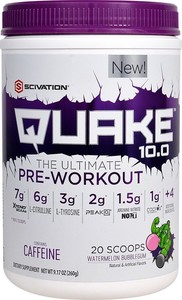 First time buying pre-workout, tried some free samples I gotten with my other supplements. But had to look for the right kind, something without beta alanine, since it makes your skin tingle/itch. That shit is just distracting.