Whether on modified old maps or entirely new ones specifically for her
Yes. It would be a nice idea.
Maybe in the future Knight and Stone become avaible or even some avatar creation for Ghost Mode. Still, I thing if there is any of this eventually, all of it will be restricted to multiplayer unless IO goes the spin-off way.
Yes, any new character would be nice. Playing as different characters always add different perspective and challenge depending on their skill. Bacj in the day games used to have different characters just for the fun. It's a shame they usually lock new characters to DLC nowadays.
Not really for me. i have had this idea for other AAA games like,Arkham,watchdogs, GTA & assassins creed…i think most have done it in some way or another.But, i think Hitman is only hitman , with 47 in my opinion. I have to say though, if done correctly( maybe a student/mentor type relationship,) could possibly persuade me.
a "Diana" mode where you're restricted to certain actions would be cool.
If IO going to keep the ghostmode, then yes. They could replace the double 47s with Stone and Knight and add some taunting lines.
Better yet, using ghost mode as a base, but not as competition, but a teamwork based mission. (One manipulate the NPC's, the surroindings, the other gets their hands dirty.)
Other than that, I'd be interested in a Diana themed level: either sneaking around at ICA, or a mission, where she has to gather some intel, or the cliché one (and absurd at that) , where she tries to locate 47, since he's in trouble/or simply missing.
No point, the way I see it as soon as Agent 47 isn't the player why even call it Hitman anymore?
A red-headed female in a school-girl dress. Her code-name: Viper.
Someone likes anime way too much. :B
She'll need a special power necklace too.
Wouldn't mind it, if David Bateson decides to retire. I don't want 47 with different voice. There is even a character ready: Victoria.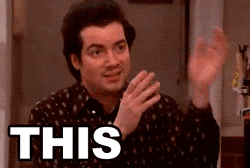 I'm all for playing as new characters in a game (male or female) but for "HITMAN?" No. Definitely not!! No Agent 47 as the main playable character anymore? Don't bother calling it HITMAN
The disguise system is one of the most, important features of the franchise. Hitman may have not been the first game with a disguise system, the very first Wolfensteine already had one, but it was one the first game with the focus on not killing or subduing everyone between you and your goal.
One of the many, many, many reasons why people say that Absolution isn't good Hitman game, is because of how they changed the disguise system. Suddenly you had several levels where disguises were almost pointless. You were forced to sneak around, subdued enemies and basically play the game like you would play a Splinter Cell game.
So if you had a female character you would have to make sure there are still plenty of disguise options. It wouldn't be fun to walk around the map and look for one of the five only female Security Guards. Or worse being forced to play a level like Colorado with no female NPCs.
Honestly wouldn't mind to be able to play as a female agent for special assignments or certain maps…or GM

I don't think it would interfere with the main game too much
But it would… if they do that it shouldn't be called Hitman. Make a new game called Hitwoman lol if they want to have different characters in GM (and only that; fine) but don't have different characters playable for missions or special assignments. Just… no!
Well in Multiplayer for the Sniper maps u are already playing as female

47 is and always was a woman. After the anti-amnesia juice she will take a self-awareness pill and she will see the D-cup sized truth stare back at her in the mirror. Then she takes a general awareness potion and finds out Diana is a big black dude who constantly chews a cheap cigar. His name is Zeke.
Yeah that's true… but only in multiplayer. Plus it's just a sniper map and you can still play as 47 when you just play single player.
I'm more concerned about main story missions and the special assignments. Those should definitely only be 47.
Main story I agree, but not special assignments as long as it's just the same map…think it would tie the story together really well. Would make them also more interesting I think

EDIT: ofc you could also play them as 47